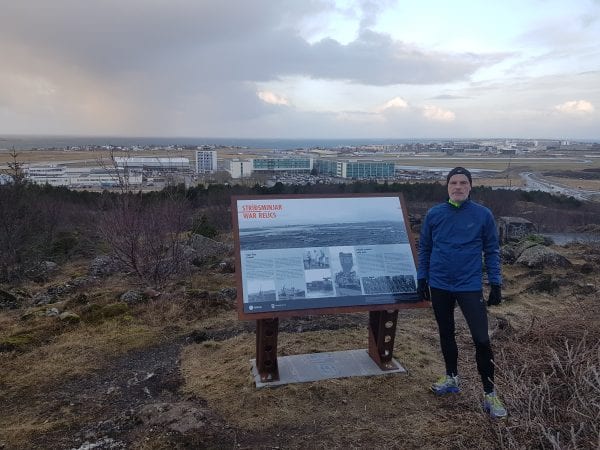 Running Tour
Explore Reykjavík on the Run!
Reykjavik Running Tour
Are you an experienced, enthusiastic runner/jogger? Did you bring your running shoes to Iceland, but not sure where to go for a nice run in Reykjavik?
The City Run is a scenic 7-8 kilometer/ca 5 mile run (or jog) that starts at Austurvollur. We run towards the domestic airport and take a look at the geothermal beach in Nautholsvik, where hardy locals like to go for an ocean swim. After that, we will explore the woodland trails of Oskjuhlid and take a look at some old watchtowers built there by the British military during the second world war. We´ll then head up to the Pearl, where you´ll get a nice overview of Reykjavik. On our way back downtown, we will pass the church of Hallgrimur (yeah, the one where everybody goes to take a selfie…) and go through some of the nicest neighborhoods of old Reykjavik, back down to Austurvollur where the run ends.
We will run at a comfortable pace (around 5.30 – 6.00 min/km, or ca 9 – 9.30 min/mile, depending on the group of course) and make various stops along the way. Please keep in mind that you are responsible for your own safety and well-being on this tour. By taking part, you accept that you will not hold CityWalk liable for any eventualities.
Price: 3500 ISK
Duration: 1 hour 15 mins
Austurvollur (in front of Parliament House)
Austurvollur
– A great way to explore Reykjavik on the run.
– Maximum number of participants: 5-6.
– Please turn up at least 5 minutes early to check in with your City Walk guide.
The running tour is designed for experienced runners and joggers. We will make a few stops on the way, but expect to be running for an hour or so. Total elevation is about 60 meters (180 feet). Please note that we will run on city sidewalks, as well as biking trails and woodland paths.
Are you interested in a private run; perhaps a different route or at a different pace? Don´t hesitate to send us a message through our private tour form, and we will do our best to accommodate you.
We generally limit the running tour to 5-6 participants. But if your group is larger, and you want to experience the run together, please dont hesitate to contact us, and we´ll do our best to accommodate you.
Testimonials
Comments from our previous guests
New review

Brand new Tour!

Please be the first to review our Running tour

Anonymous

9th March 2017

Reykjavik, Iceland