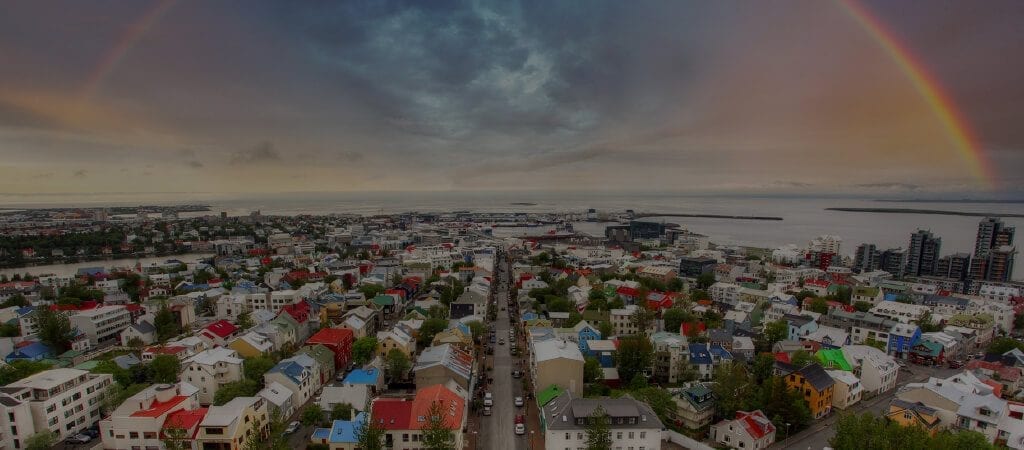 The CityWalk Team
The CityWalk enterprise was founded in 2014. It is one of the leading companies in Reykjavik that offers walking tours downtown Reykjavik with knowledgeable guides. We offer variety of different tours around Reykjavik ranging from the "free tour" to private food tours, that has become really popular.
"Free" classic tour, a unique free walking tour in Reykjavík which has frequently been featured in blogs, newspapers, TV and other social media. Furthermore, it is rated as the best tour in Iceland in terms of quality and price.
The flourishing company is represented by a team of very welcoming local guides which are highly praised on Tripadvisor for their professional delivery. Our guides are fully aware that they are representing a country, hence we choose our words carefully and show the utmost respect we can to everybody. Whilst still trying to walk the thin line of humor.
Our Guides
Our Fantastic Guides!
Marteinn Briem

Martin started the company in 2014. He is still guiding himself along with managing the company. His guided tours tend to be spiced up with much sarcasm and interaction with the crowd. You'll also find him to be very welcoming and considerate of the smaller ones in the crowd. Make sure you ask him about his political views and especially in terms of tourism and the new economy of Iceland.

Eiríkur Viljar H. Kúld

Eric joined the CityWalk team in march 2015 and he immediately earned great reputation as good word of mouth spread around town over his delivery on the "Free" classic tour. He guides more people monthly than any other tour guide in Iceland when he is not in Asia guiding motorcycle tours at his own travel company Two Wheels Travel. Passion and dedication shines through in his entertaining delivery. Additionally, he rarely puts on much clothes, satisfying girls and other homosexual guys on his tours very much! Ask Eric anything about sports in Iceland, he is a hardcore Liverpool fan!

Sara Hrund Einarsdóttir

Sara joined the CityWalk gang in march 2016. Originally as a part time guide, but she liked the guidance so much that eventually she was obsessed with showing guests around town. She also works as a high school teacher in winter time but is all-in with CityWalk in the summer. Her smile and laughter is contagious and people generally find her to be our most interesting guide, being a mother of two children already! She is also a hardcore feminist which makes all questions about women's rights most welcome!

Jóhannes Ingi Torfason

Joe was recruited in december 2016. His background in entertainment, doing standup all over town in the past years, will be spotted at first encounter + his height. Joe has a degree in law which he feels is utterly useless for his future as a comedian. Thankfully for us, he is a history buff on the side which he doesn't find useless at all! Additionally he is originally born in the north of Iceland, in Skagafjörður. He can answer all questions on farm life in Iceland and especially anything related to horses and sheep!

Tómas Ingi Shelton

Thomas finished his history degree in the winter of 2017 and immediately started the intense training program with CityWalk. Eventually ready to roll in February 2018. His background in history and having a father born in the US will make his words sound like a song in your ears. No worries about the eye-piercing Icelandic accent with this guy. Tom is deeply in love with Ping-Pong, both playing and coaching kids in his spare time. Through his half-american background, Tom is very detailed on the WWII and Post war period, make sure you ask him about the american base in Keflavík.