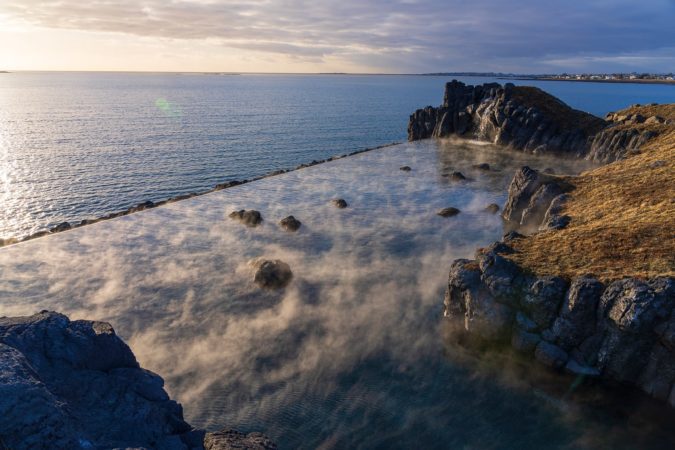 Sky Lagoon 15 min drive from downtown
From 8,990 ISK
Bath, Sauna, Steambaths and more!
The Sky lagoon just opened in 2020 in the midst of COVID-19 and immediately gained the popularity of locals. As tourism opened in Iceland, travellers started to go there just as much as the Blue Lagoon. This is much closer to Reykjavík and therefore more popular among locals than the Blue Lagoon. The new facilities are state of the art and the design fits perfectly into the nature at the "edge of the world"
To get to the Sky Lagoon, you need to take a taxi or drive to their location. See location
A taxi from downtown costs about 3.500 ISK (25 USD / 20 EUR) Please call +354 5885522 for a taxi in Iceland. There is no uber in Iceland.
Included:
– Admission
– 7 – step ritual
– Towel
– Access to changing facilities
Remember to bring your own swimsuit
Testimonials
Comments from our previous guests