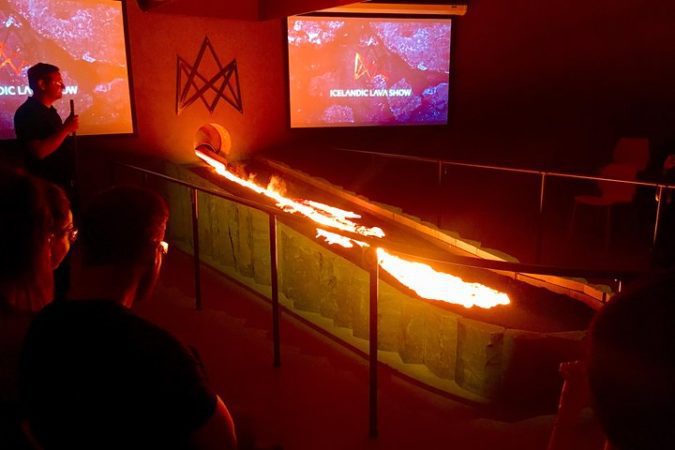 The Lava Show Reykjavik
Price from 5,900ISK
Experience the only live Lava Show in the world!
Award winning show!
The Reykjavík Lava show offers two group experiences. The upper floor balcony has 20 seats with an above view of the show as well as access to a private bar.
The Showroom holds 88 seats for the ground-level "up close and personal" feel of the show.
Both areas can be rented for groups of any size within the seating number whether if it's only the upper floor, main hall, or both. Both areas have access to the backstage pass if purchased.
For more information and available showtimes for groups or a Private show, please contact us at [email protected] or +354 824 6445
Adults: 5,900 ISK
Children: 3,500 ISK (2 – 12 years) accompanied by an adult
Infants: Free (0-2 years) required to sit in an adult's lap
Duration: ~50 minutes
Backstage Tour: 990 ISK (additional ~10 minutes after the show)
In case of issues with booking please contact us at [email protected] or +354 824 6445
WHAT YOU GET
Safety first! Everybody gets goggles. It gets hot!
Experience being close to REAL molten lava!
See, smell, hear and feel the intense heat.
Learn about Icelandic Volcanism.
Watch as the Lava Master plays with flowing lava
Testimonials
Comments from our previous guests