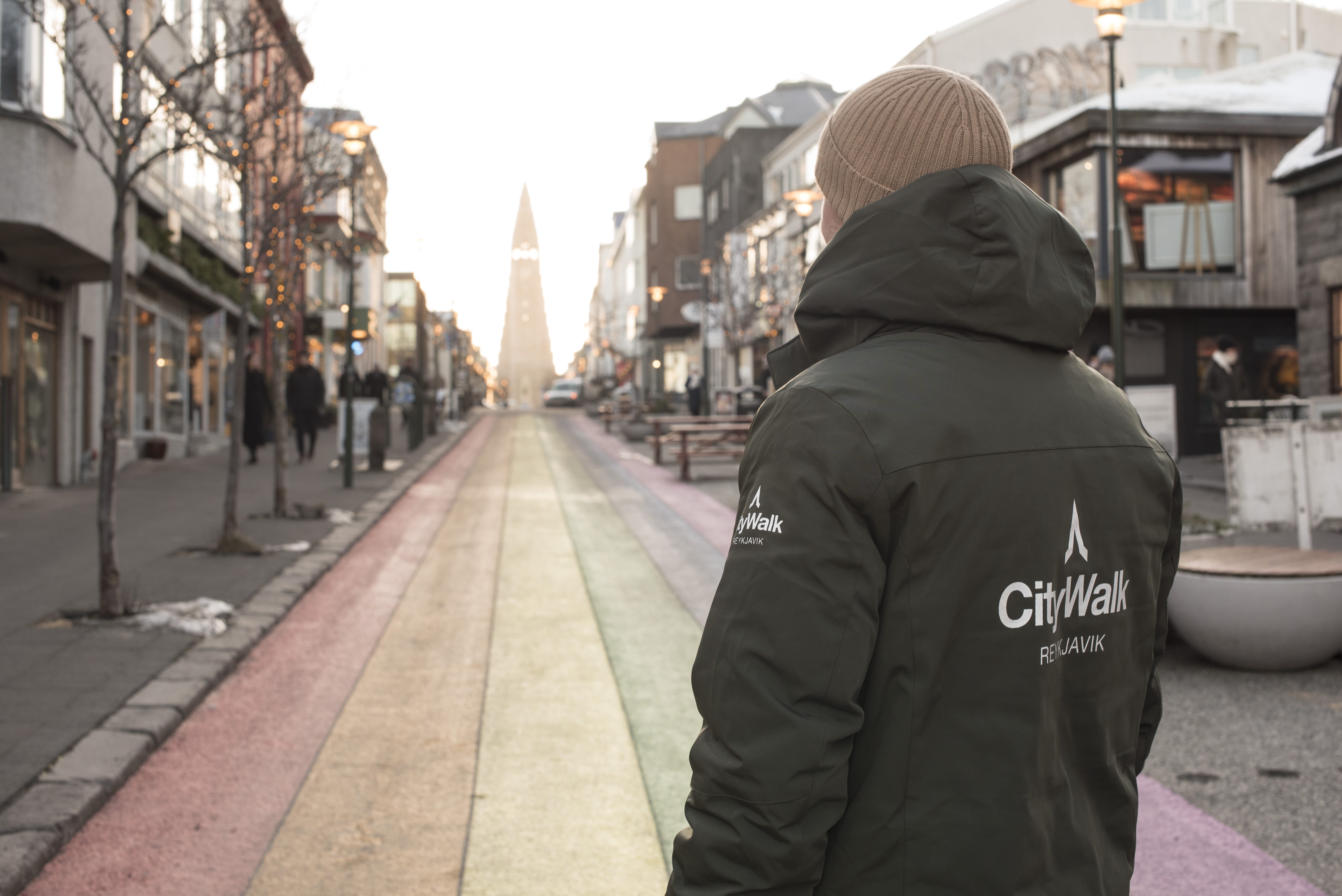 Private Walking Tour
Exclusive Private Walking Tours Downtown Reykjavík
Exclusive Private Tours
We offer private walking tours around downtown Reykjavík for groups of all sizes. A walking tour with a different starting point, route and theme of topics according to the groups interest. It can include a stop midway through, either for drinks or for Icelandic food sampling. The options are endless.
The price for a private walking tours scales from 44.000 ISK (340 USD) and up, depending on what is included.
Price: 44.000 ISK
Duration: 2-3 hrs
Starting Location: Flexible
Finish: Flexible
Dates: Flexible
No Age Limit
Wheelchair Accessible
We can easily add food stops to our walk. Here are a few options, and the time it takes to serve those, which naturally will be cut off from the time we have to explore the city. Please keep that in mind when you are selecting the time you want the walk to last.
Licorice: 1 minute (1000 ISK for countless bites)
Fermented Shark: 5 minutes (1500 ISK for a box with 30 pieces)
Brennivín (Black Death Shnapps): 5 minutes (5000 ISK for a 500 ml bottle)
Famous Hot Dogs: 15 minutes (600 ISK pp)
Bakery Cinnamon & Licorice Buns: 10 minutes (600 ISK pp)
Lamb soup: 20 minutes (1400 ISK pp)
Lobster soup: 30 minutes (2200 pp)
Pan fried Char / salmon: 40 minutes (2900 ISK pp)
Controversial samples: (whale, puffin, horse): 20 minutes (5900 ISK pp)
Tapas plates: 40 minutes (2500 ISK per plate)
Beer flights: 90 minutes (4200 ISK per 0.8L flight)
Booking
Please provide us details on your group and what you are looking for.
You'll get a reply with a quote within 24 hrs
See FAQ and get in touch here
Private Tour Enquiry
Private tour Booking
Testimonials
Comments from our previous guests
Fun for everybody

Our afternoon walking tour with Marteinn was a lot of fun and informative. We had our destination wedding in Iceland and offered this activity to all our wedding guests. We were a very international group and had a perfect afternoon to see Reykjavik while chatting with each other while learning a bit about Iceland too! Thanks again for an amazing afternoon!

Enrico Canal Bruland

26th August 2016

Toronto, Canada

Team Building Event for a Company

Thank you to CityWalk for providing a very enjoyable evening event for our group. We were having a conference in Reykjavik with 70 people from several different countries and wanted a social event in the evening. The CityWalk tour of Reykjavik was just the thing. They provided us with 3 tour guides and helped to arrange for group dinners at 3 different restaurants. Each of our tour groups went in different directions and ended up at the different restaurants. All 3 groups reported that their tour guides were fun to be with and that their restaurant experience was superb. The tour provided a lot of fun things to talk about over dinner as well and lots of terrific group pictures. Marteinn was so helpful for us in planning this event and it turned out great. Thank you!!

Suzanne Bishop, eClinical Forum

9th May 2017

All nationalities

A great way to see the city!

Marteen was our guide and he was fabulous! The tour was a little history, a little culture, a little sightseeing and a lot of fun! We highly recommend. We booked early and secured a private tour — just 5 of us. We went at our own pace and got to ask a lot of questions. I had been to Reykjavik previously and saw things I had not seen before (city hall) and learned a lot more about the city, the people and the country.
I would suggest doing it early in your stay so you have a good base of knowledge and perspective. Highly recommend!

Alexandra

August 2016

Virginia